FAQ's
---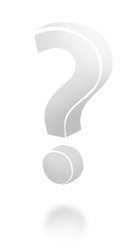 Q: HOW DO I CHOOSE AN INSPECTOR?
A: Call up and ask about their credentials and experience. If for some reason you don't feel comfortable asking this of the inspector when speaking with them on the phone then how will you feel asking questions at the inspection? You must feel that the inspector is qualified, experienced and attentive of your needs. Prices often reflect experience and quality – you usually get what you pay for. A good inspection can save you thousands at the settlement table and in the long run – is it worth saving $20-30 with so much at stake?
Q: WHAT QUALIFICATIONS OR CREDENTIALS SHOULD A HOME INSPECTOR OFFER?
A:
As with any profession, a home inspector should be Licensed, Insured and Certified by a professional organization. Every Sherlock Homes house detective is fully insured, licensed in all areas where it is required, has passed the National Home Inspectors Exam (the industry benchmark for knowledge.
Q: WHAT WILL THE INSPECTION COVER?
A: Our thorough Inspections cover everything from the roof to the foundation, exceeding all industry Standards of Practice. See Our Services for a detailed description.
Q: WHY CAN'T I HAVE SOMEONE IN MY FAMILY WHO IS VERY HANDY OR A CONTRACTOR, INSPECT MY NEW HOME OR PROPERTY?
A: This is the biggest mistake many potential buyers/sellers/homeowners make. Although the person you are considering may be very skilled, they are not trained or experienced at professional home inspections. Professional home inspection training and expertise is a unique and like no other. Professional inspectors get what we call an inspector's instinct for problems. That instinct takes extensive training and lots of experience doing inspections to develop. Many contractors, and other trades professionals hire a professional home inspector to inspect their homes when they make a purchase.
Q: HOW MUCH "LEAD TIME" DOES SHERLOCK HOMES REQUIRE TO MAKE AN APPOINTMENT FOR AN INSPECTION?
A: Typically our inspections are scheduled on a "first come first served basis." However, unlike most inspection companies we are willing to "flex" our schedule to accommodate yours (within reason). We even perform inspections on the weekends and will accommodate for RUSH inspections with as little as 12 hours notice.
Q: SHOULD I BE PRESENT DURING THE INSPECTION?
A: We recommend that you be present at the site of the inspection, so the inspector can show you defects and explain why they are defective as well as point out important maintenance issues. Sometimes, this is not possible, so our Online Report feature allows you to view the property, systems, and items of interest as if you were there.
Q: HOW LONG WILL THE INSPECTION TAKE?
A: Most Inspections take about 2-3 hours. These times may vary depending on the size, age & condition of the home. Most importantly, an inspection is never over until ALL your questions have been answered to your satisfaction.
Q: WHAT IF I HAVE QUESTIONS AFTER THE INSPECTION?
A: Sherlock Homes is always on the case! Our relationship only begins with the inspection. We provide you with a Free Homeowner Hotline for as long as you own your home – call anytime, to ask any question about your report, your home…even your friend's home! We will always give you free, professional advice, and if we can't answer the question over the phone, we will come back out for a courtesy look at the item in question.
Request an Inspection
Or Call 215-620-5308
To Schedule Your Inspection Today!!